Jack Spade, which is the male counterpart to the Kate Spade brand, has exclusively designed two Nook covers for Barnes and Noble. His inspiration stems from the rugged, traditional canvas workman's glove.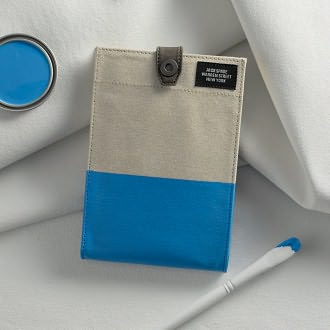 Click to enlarge Blue Canvas nook cover image
The Jack Spade Dipped Industrial Canvas Cover in Blue/Natural exemplifys the aesthetic of a simple and purposeful, masculine design; in short you'll dig Jack Spade's designer Nook cover.